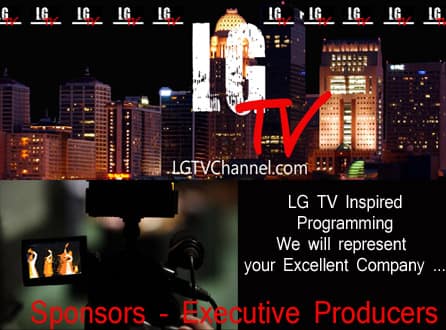 We have been given the awesome gift of creating this TV channel with Quality Programming for the REST of US!  It is truly an honor and a joyous journey.  LG TV will remain a channel that becomes a vehicle to 'Enhance' your 'Vision'; we will ensure that it stays family friendly and relevant to capturing generations with the message of hope and love…the greatest gift HE gave us.
As the vision unfolds there will be shows that are produced entirely by @TeamLGTV.  These promise to be something you will not want to miss.  Life's journey is great when you plant seeds along the way.  It is an incredible feeling to see those seeds blossom in their appointed time. Generational Legacy is one of those programs that you have been given that inspires your very being.  It will be national, it will bless you and it will be a seed that will blossom at the appointed time.
We are seeking Sponsors, Executive Producers to get this project to fruition.  We would love to discuss the details of your involvement…email us and we'll gladly meet.